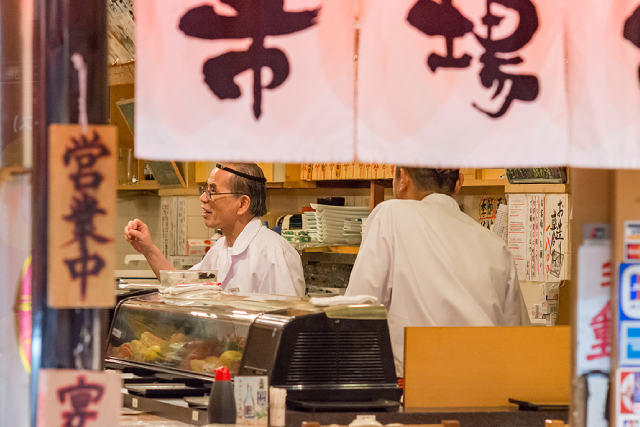 2023-May-Mon
Must Try Izakaya Dishes And Drinks That Can Never Go Wrong
Visiting a local izakaya is among the best ways to experience the food and drink of Japan. Whether you've just moved to Japan or are in it for a quick trip, you should definitely try spending an evening at an izakaya, where you can wind down with a few beers or become adventurous by tasting the dishes you're unlikely to find somewhere else.
At first, visiting an izakaya can feel a little overwhelming since it is very much different from a regular pub or bar. However, once you overcome that worry, you'll realise just how amazing of an experience being at an izakaya is. This article will give you a list of the best dishes and drinks you should order when you visit your first izakaya.
Best Izakaya Dishes
While an izakaya is a great place to have a drink with your friends or colleagues, the izakaya-style dishes are what really make this unique bar special. These dishes are typically salty and combine well with alcoholic drinks, such as beer and
nihonshu
(
Japanese sake
). Here are some of the most popular izakaya dishes you shouldn't miss on your first visit:
1. Gyoza
Savouring a crunchy and juicy gyoza is a perfect way to end a long, tiring day. Gyoza are dumplings filled with meat and vegetables and are usually made with a thin dough. There are different ways to serve gyoza: fried, steamed, or slightly crispy. They can be paired perfectly with any drink, and they tend to get eaten fast, so it's recommended that you put in two orders in advance.
2. Karaage
The term "
karaage
" is often associated with fried chicken. However, there are actually other varieties of this Japanese dish, and all of them are flavourful. Among the best
karaage
you should try are fried octopus or squid and
nankotsu
or fried cartilage.
Karaage
is best eaten with a bottle of cold beer.
3. Yakitori
If you love chicken dishes, then you'll instantly fall in love with
yakitori
. They're grilled chicken skewers that feature bite-sized versions of each part of a chicken, from heart to thigh, and even the skin. A lot of places serve grilled vegetable skewers too. Your stress will certainly be washed away with a cold beer and a couple of
yakitori.
4. Yaki Sakana
Yaki Sakana
is basically grilled fish. It's an excellent choice of dish, especially if you like
sake
, since the two pair perfectly together. While salmon and mackerel are commonly used for cooking
yaki sakana
, an izakaya will sometimes use whatever fish is in season. When eating this dish, be sure to remove the bones!
5. Sashimi
If you want to try something a bit lighter and quite refreshing,
sashimi
is a popular food choice.
Sashimi
is raw slices of fish that are often served as a variety of seasonal fish or the usual tuna and salmon. This dish is best eaten with a bottle of sake.
6. Tempura
Tempura is among the most popular Japanese dishes in the world. They're lightly battered and deep-fried fish, meat, or vegetables. They can also be made with seasonal vegetables and shrimp. These slightly crunchy treats will surely complete your day, especially when you pair them with beer or sake.
Best Izakaya Drinks
Usually, izakaya drinks aren't too fancy. Nonetheless, they're quite refreshing and affordable, and they go great with food. Here are the most favourite drinks you'll likely find at every izakaya:
1. Japanese Beer
Nothing beats the feeling of sitting down after a long day and ordering a flavourful Japanese beer at the beginning of your meal. Usually, the beer is served cold and on draft, but it may also come in a frosted glass. Most izakaya also serves beer in bottles, with the bigger ones being accompanied by a glass or several glasses if sharing.
Yakitori
and fried food are the best izakaya dishes you can pair with beer.
2. Japanese Sake
Japanese sake is another popular drink you'll likely find at any izakaya. This drink can be served warm or cold, and it's offered in numerous varieties, from special seasonal to cheap ones. You can order sake by the glass or have it given out decanter style to be enjoyed by yourself or shared with others. Japanese sake combines perfectly with grilled foods and fish.
3. Sours and Highballs
Although sours are a usual menu item, they can be very interesting, especially for tourists. Sours are drinks that have an alcohol base mixed with some type of flavouring or fruit juice, which is then watered down with soda water. These drinks are really fun to try and can be paired with everything. Highballs are just like sours, but they often use whiskey as the alcohol base.
Conclusion
The popularity of Japanese izakaya is undeniable. They're more than just bars or restaurants; they're places for people to bond together with friends and colleagues while enjoying delicious food and drinks after a tough day at work or in school. The dishes and drinks at an izakaya are simply amazing and comforting. Luckily, you can already find izakaya even when you're not in Japan, as they've already popped up anywhere in the world.
If you're in Singapore, and you want to try the famous izakaya experience, Hitoyoshi Izakaya at Jewel Changi Airport is the place to be. It offers incredible views and mouth-watering food that'll surely keep you coming back. The atmosphere at this place is also chill and cosy, so you can unwind here with your family and friends.
Meanwhile, if your comfort food is ramen, you should also try
Ramen Hitoyoshi Singapore
, which serves the most savoury and comforting ramen noodles in town. Our other popular food places that you can visit for amazing Japanese food include Hitoyoshi Yoshi Sushi,
Hitoyoshi Yakiniku Singapore
, and
Hitoyoshi Ramen & Grill Singapore
.