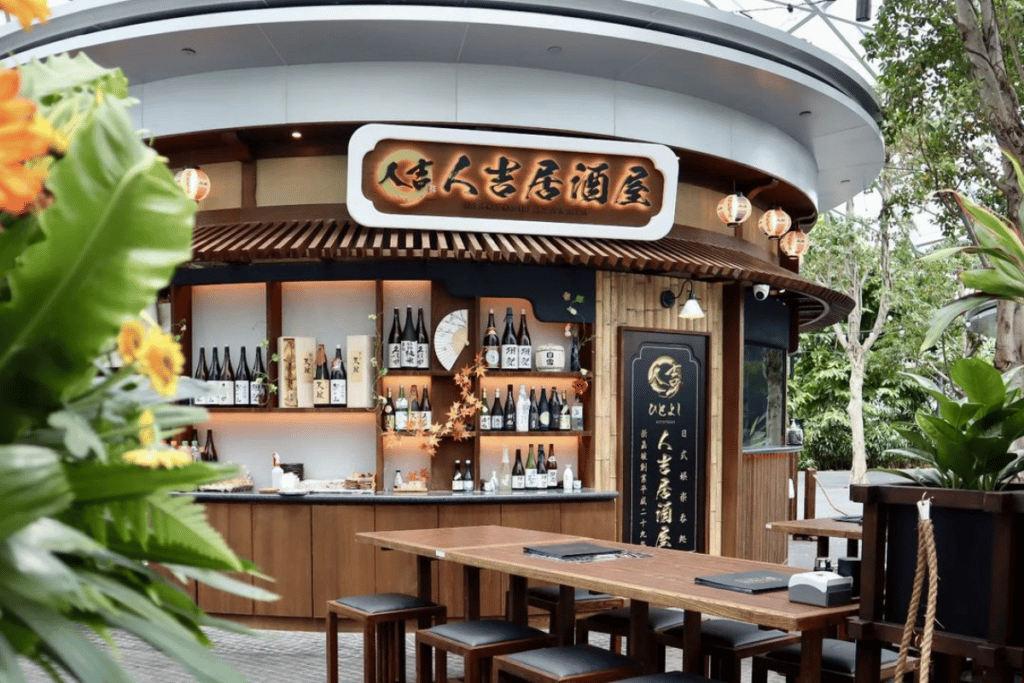 2022-Dec-Mon
NEW Hitoyoshi Izakaya Outlet Opens In Jewel Changi Airport Delighting All With Premium Grade Sashimi And Meat.
Hitoyoshi Izakaya launches their new outlet with high-quality sashimi and meat which will be perfect for diners' taste buds to go along with the sake, highball and other various liquors available at Hitoyoshi Izakaya.
Hitoyoshi Izakaya is a new restaurant branch under the Hitoyoshi Group which already has 3 different branches namely, Ramen Hitoyoshi, Hitoyoshi Sushi, Hitoyoshi Yoshi Yakiniku, with their own specialties displaying variations and diversity under the Hitoyoshi Group. Hitoyoshi Izakaya specialises in kebabs, sashimi, sake, and other specialities that would guarantee diners a unique experience into authentic Japanese cuisine in Singapore.
About Hitoyoshi Group Founded in 2017, Hitoyoshi Group began with a humble Japanese Ramen restaurant in Singapore. With this success, both founders, Ray and Tan, opened up an extensive range of Japanese cuisine restaurants over the years. Both partners have worked in various top-notch Japanese restaurants and one of them has made a pilgrimage to live in Japan for years. Hitoyoshi Group is the brand owner of Ramen Hitoyoshi, Hitoyoshi Yoshi Sushi, Hitoyoshi Yoshi Yakiniku & Mart, and Bones 'n Slaw. The group mission is to fulfil its commitment as the leading Japanese cuisines of the highest quality, bringing joy to every customer.
Read More