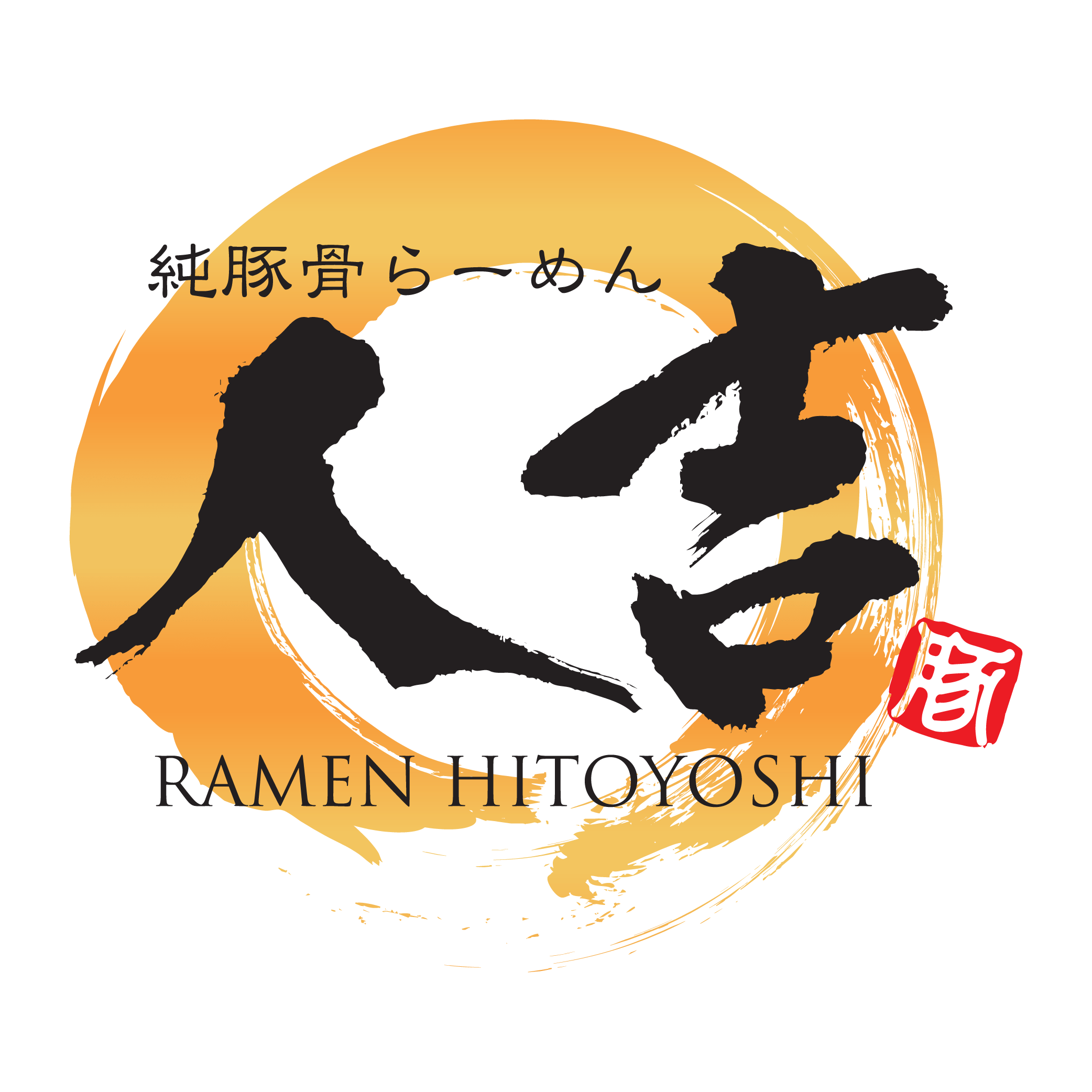 Ramen Hitoyoshi
Ramen Hitoyoshi in Singapore
The traditional tonkotsu ramen in Singapore is a specialty dish enjoyed by many. The signature thick and creamy broth is achieved by simmering pork bones, allowing the rich pork flavour to be infused into the broth. The addition of aromatic ingredients such as onion, garlic and ginger enhance the broth's natural umami flavour, making it a truly exquisite and savoury dish
Here at Ramen Hitoyoshi, the Tonkotsu Ramen is served with homemade Chashu (simmered/braised pork), ramen noodles, Ajitama (flavoured egg), and other fresh ingredients, including green onions, enoki, and garlic, making it flavourful and highly palatable.
Our extensive menu consists of side dishes and donburi – for the rice lovers. Our donburi comprises a warm, comforting bowl of rice topped with assorted meat of your choice. From classic teriyaki chicken to savoury grilled unagi to tender A5 Miyazaki Wagyu sukiyaki, we have many donburi options to choose from.
Our team of experienced chefs is committed to bringing you high-quality ramen with popular side dishes such as gyoza, karaage and takoyaki. Visit your nearest Ramen Hitoyoshi outlet today!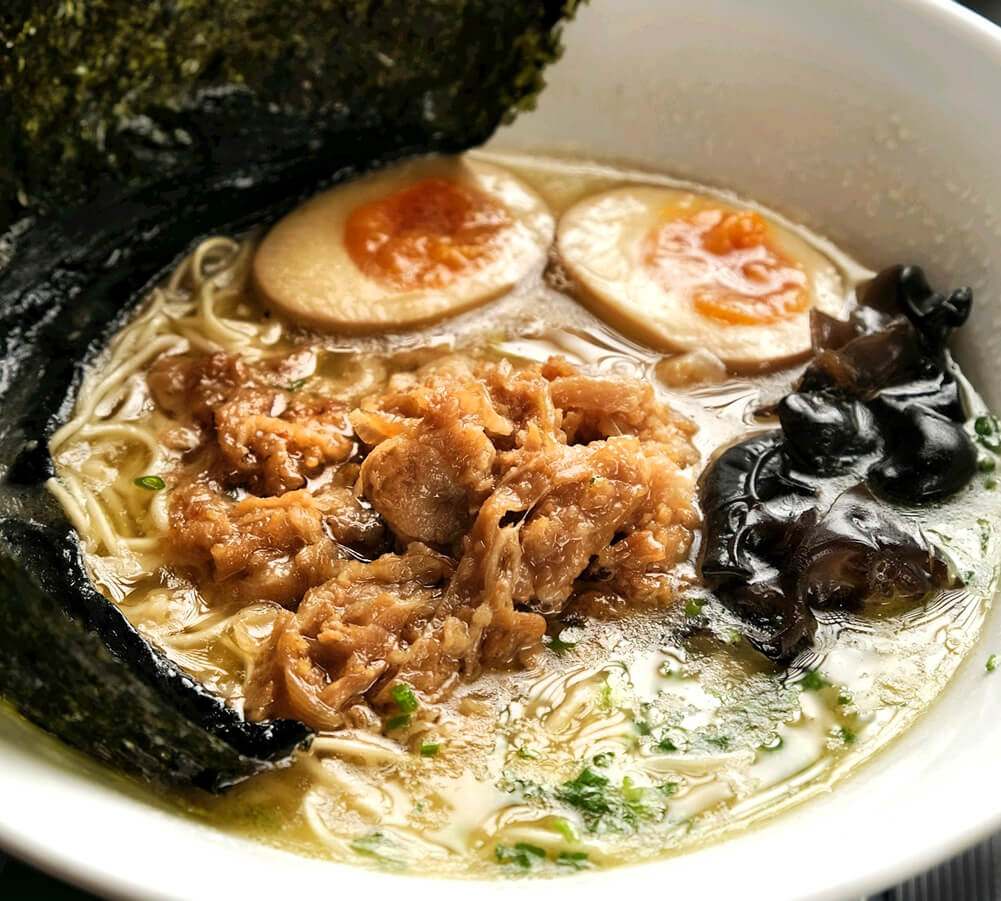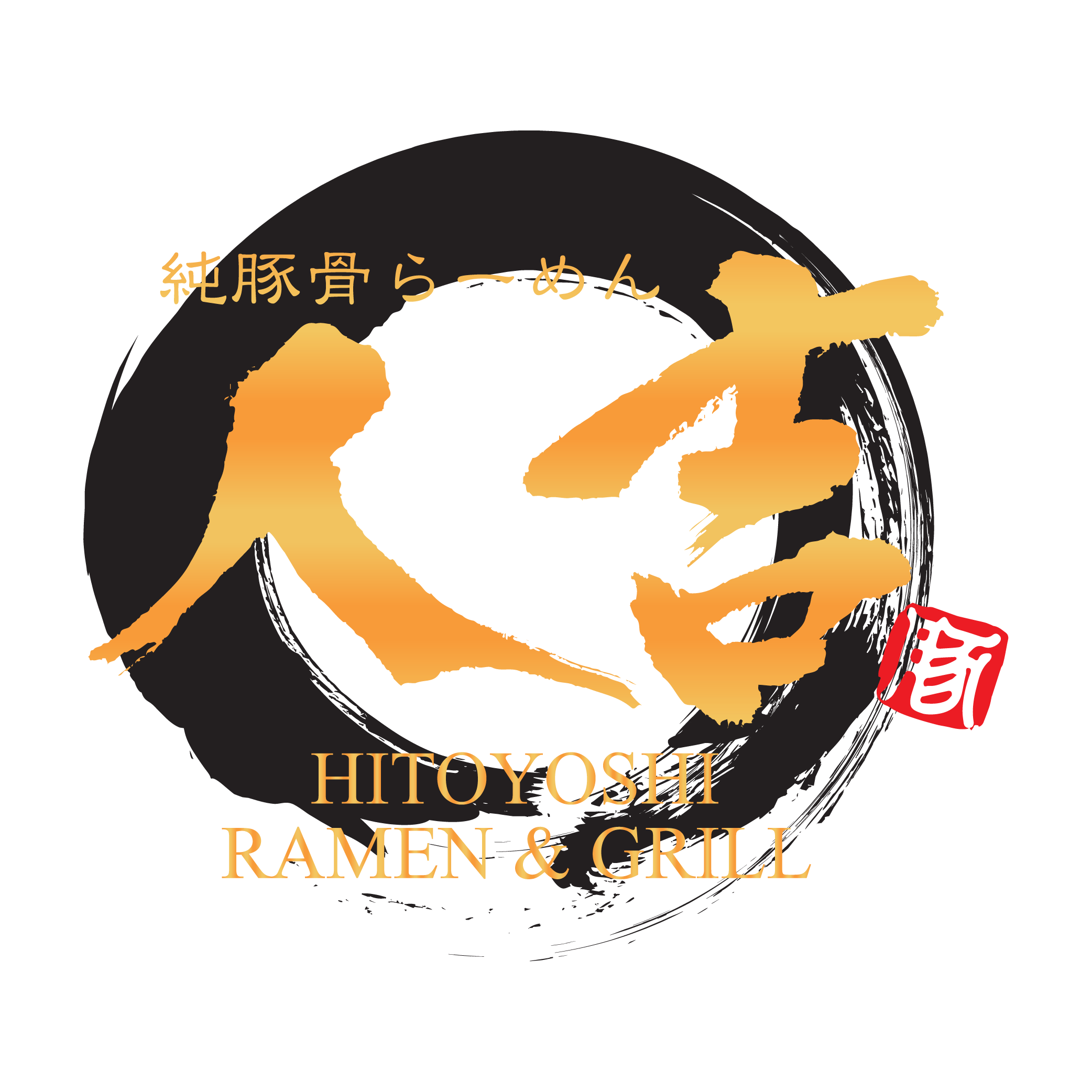 Hitoyoshi Ramen & Grill
Hitoyoshi Ramen & Grill in Singapore

Ramen is a globally renowned Japanese dish, known for its warm and comforting nature. With its increasing popularity, ramen has evolved and become one of the many go-to meals for locals. At Hitoyoshi Ramen & Grill, we offer traditional-style ramen and authentic skewers grilled on a traditional binchotan.

Savour the taste of Japan today at Hitoyoshi Ramen & Grill, located at Mapletree Business City!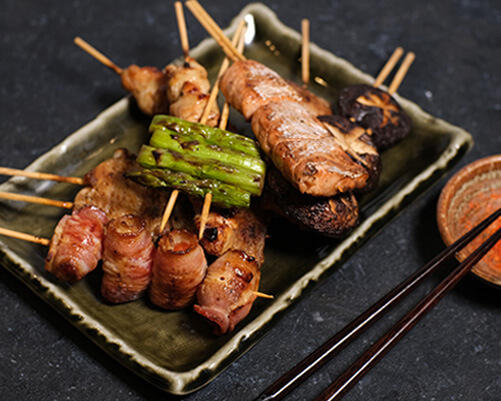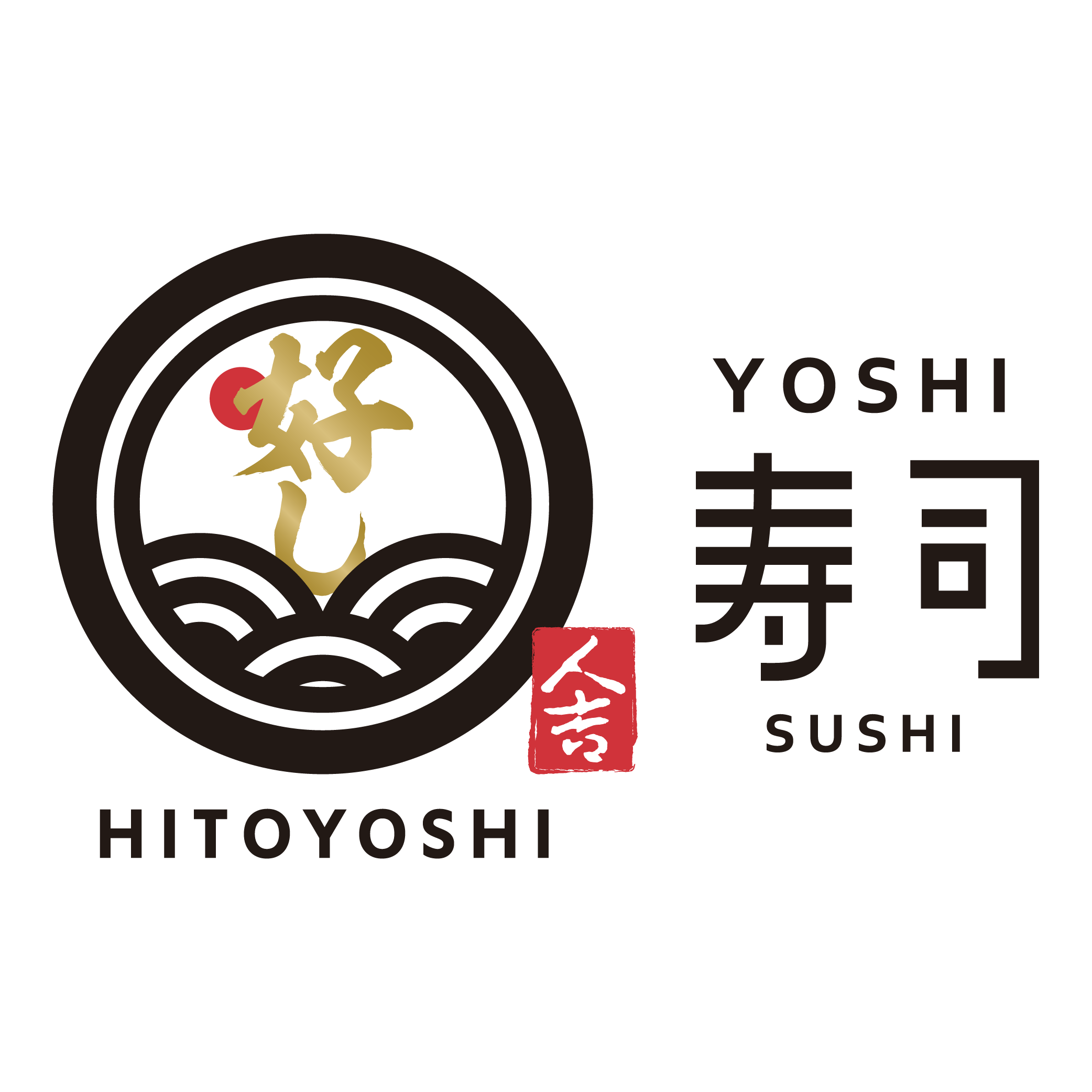 Hitoyoshi Yoshi Sushi
Hitoyoshi Yoshi Sushi in Singapore
Sushi is one of the most popular Japanese dishes amongst Singaporeans as they are highly versatile and come in many assortments. Sushi is a broad term that can refer to the wide varieties available such as nigiri, gunkan and temaki. Most sushi restaurants also offer sashimi, side dishes and other main dishes.
Hitoyoshi Sushi will bring your taste buds on an exciting journey through Japan with favourites such as fresh sashimi, crispy tempura and comforting donburi. Our extensive menu features a wide variety of dishes that appeal to any palate.
Sushi & Sashimi
At Hitoyoshi Yoshi Sushi, we invite you to indulge in the sweet, succulent flavours of fresh seafood. Our sushi and sashimi are made with the finest ingredients sourced from reputable sources to ensure freshness and quality. In addition to traditional, authentic sushi, we have more modern flavours such as Aburi (flame-seared) sushi, mentaiko and cheese to add a layer of indulgence.
Other Dishes
Hitoyoshi Yoshi Sushi offers more than just sushi and sashimi, as we have a myriad of other Japanese dishes. To complement the freshness of sushi, we have a wide range of crispy tempura – lightly battered, with a tender seafood center.
Fans of Japanese cuisine will also be spoiled for choices with our wide selection of donburi. Indulge in fresh seafood's delicate, subtle flavours over a bowl of rice with our donburi– available in various assortments and flavours, including truffle. Whether you prefer fresh flavours or signature smoky flavours, we offer Kaisen donburi and Aburi donburi– perfect for any seafood lover.

Visit us at our Harbourfront Centre and Clarke Quay outlets to enjoy authentic Japanese cuisine at affordable prices today!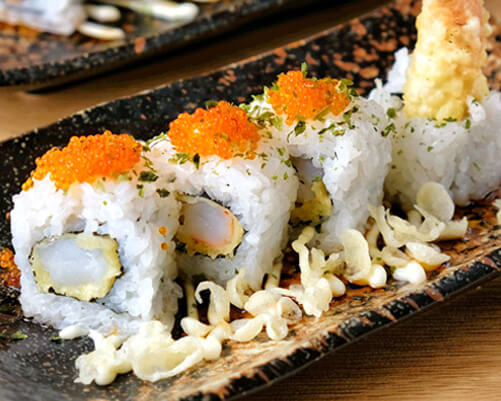 Hitoyoshi Yakiniku
Hitoyoshi Yakiniku in Singapore
Yakiniku – Authentic & Traditional Japanese-styled Barbecue
Satisfy your cravings and enjoy succulent, smoky meats charred beautifully to perfection.

Hitoyoshi Yakiniku Singapore is an established restaurant located at The Rail Mall that specialises in high-quality Japanese barbecue fare. Grill your meats just how you like them and savour the tenderness of our cuts.
Our extensive menu features a wide selection of meat and fresh seafood – all of which have been perfectly seasoned, meticulously sliced and ready to be grilled. From Premium Japanese A5 Miyazaki Wagyu flown in from Japan to US Black Angus Wagyu, our selection of high-quality beef promises a symphony of explosive flavours that will leave you wanting more.
Indulge in authentic Japanese cuisine from our wide selection available. We offer two different buffet options, where you can choose between an A5 Miyazaki Wagyu Buffet or US Black Angus Buffet. Specially crafted set meals are also available comprising different cuts of the premium beef, served with Japanese white rice, chawanmushi and soup. You can also create your own selection of meats and dishes by ordering Ala Carte from our Grand Menu.
Convenience Mart – Bring Home A Taste Of Japan
Looking to enjoy a taste of Japan from the comfort of your home? Check out our convenience mart, which is located next to the restaurant and stocked with an assortment of Japanese-imported products. From snacks and drinks to frozen meats, seafood and even sake, we welcome all foodies who are looking to bring home a taste of Japan.
Hitoyoshi Market – Convenience At Your Fingertips
Indulge in the authentic flavors of Japan anytime, anywhere with our e-commerce market, Hitoyoshi Market. Hitoyoshi Market offers frozen meat from beef, pork, chicken and even seafood. Enjoy the convenience of having these delicious treats delivered straight to your door and create an unforgettable dining experience in the comfort of your own home. Shop with us online today to enjoy high-quality frozen meat at your convenience!

Hitoyoshi Izakaya
Hitoyoshi Izakaya in Singapore

Bringing a new concept to Singapore's Iconic destination, Jewel Changi Airport, Hitoyoshi Izakaya is a place for casual dining and drinking. Offering high-quality sashimi and meat, which are perfect for your taste buds to pair with a glass of draft beer or various liquors.
Our dining area is a perfect blend of indoor and al fresco dining, with comfortable booths surrounded by greenery – suitable for all kinds of gatherings. When you dine at Hitoyoshi Izakaya, you get to immerse yourself in the beautiful views of Jewel.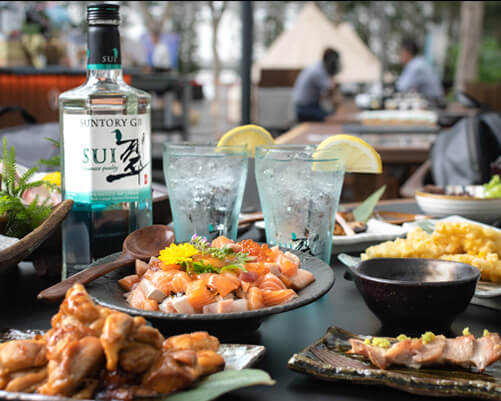 MAZEYOSHI
MAZEYOSHI in Singapore
an innovative concept by the Hitoyoshi Group, specializes in offering a unique form of Japanese dry ramen known as Mazesoba. This delectable dish features thick and chewy noodles that are generously coated in a flavorful sauce, adorned with an array of toppings including minced pork, Chinese chives, green onions, white onion, fried onion, seaweed, and an Onsen egg. The term "mazesoba" translates to "mixed noodles" in Japanese, reflecting the delightful practice of blending the noodles and toppings thoroughly before indulging.